Since stepping into the role of RLB Global Chairman in June, I have reflected on how RLB operates globally with a single focus. While each region, country and office has unique characteristics, together we work towards a unified goal of creating a better tomorrow.
As I write this introduction, three months into the post, it occurs to me how similar many of our markets are at the moment – dealing with economic instability, the after-effects of the pandemic, labour and material shortages and the energy crisis. And with these macro issues come other localised challenges, opportunities and solutions. Yet, at RLB, how we draw on our pool of global talent to collaborate, how we work with our industry bodies and organisations within each of our regions, and how we talk to other industries to share best practice and innovation is becoming more important than ever.
RLB's history covers nearly 240 years of delivering solutions and successful outcomes within the built environment. We have helped to build roads that bring social mobility, hospitals, schools and other public spaces that service communities, and homes and offices where those communities live and work. We have created inspiring buildings where World Cup and Olympic events are staged. We have helped to build data centres that power our communications and connect across the regions.
And as our world grows bigger, as we build vertically into the skies and even into the metaverse, it also becomes smaller as time and technology allow us to come together with those far away.
This Perspective magazine is our way of sharing insights into the important work of RLB, both with external stakeholders and internally within our own teams. It looks to the future of how we navigate the built environment, how we bring imagination to life for our communities, while putting each of those communities within the context of our bigger world.
This issue, the second for 2022, includes insights ranging from how small infrastructure can make a big difference, to the future of skills, to how we shift mindsets to build resilience.
We hope these articles offer food for thought and reflection. I, for one, feel privileged to read these stories of how we are collectively building a better future.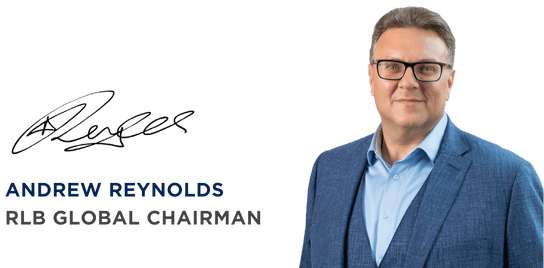 There are many factors involved in the recent evolution of healthcare, but one thing is for certain: Covid-19 exposed major deficiencies and sped up the need for innovation. Many of the critical issues healthcare systems are facing today, however, have…