When I began my career in the built environment, over 30 years ago, I never imagined that our industry would be integral to the delivery of social change and climate action. I never considered that we would play a critical role in tackling gender inequality or in embracing the latest technologies and innovation.
As I sit down to write this introduction to our first edition of Perspective for 2023, it isn't lost on me what an amazing industry we work within and, in my role of Global Chair of RLB, what amazing thought leaders we have at RLB who are sharing their insights on all these subjects, and more.
In the context of ever-changing geo-political situations and stresses on supply chain and labour markets, we need professionals with deep understanding of the marketplaces they work within, expertise in their sectors and a steady hand to guide our clients through to their long-term ambitions. And it is these professionals I am meeting and chatting with daily here at RLB, whether in our Oceania or Stateside offices, over in mainland China, in the African regions or in our European offices. I am proud of the independence of our collective thoughts, our insights and our intelligence that help shape the built environment and the world around us.
In this publication we hear from my global colleagues about technical issues such as mining projects for renewable energy regeneration and BIM maturity in terms of policy, people, technology and process. There are also articles around wellbeing within the workplace and how we utilise peer reviews to drive best practice.
I hope this edition of Perspective educates, inspires and challenges you and your outlooks on our industry and our world. As always, if you have any comments, thoughts or would like to discuss any of the subjects further, do reach out to the individual authors or myself as Global Chair, as we always welcome conversations that help create a better tomorrow.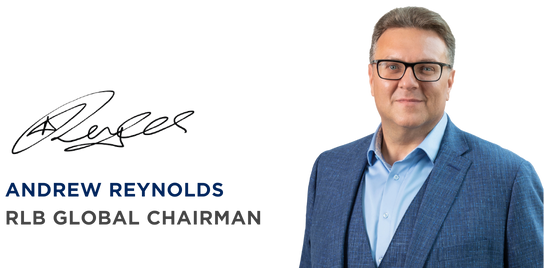 These days there just doesn't seem to be enough architects to handle the number of projects out there, with aggressive timelines for projects, owners and their teams want things done efficiently and effectively. Keeping projects on time, budget and with…