With university estate directors about to gather virtually for their annual conference, RLB UK's Partner and National Head of Education Stephen Scott reflects on one of the key topics on the agenda – repurposing the estate.
Next week sees the Association of University Directors of Estates Annual Conference, with its pretty apt theme of 'Coronacoaster'. With last year's conference postponed as the pandemic hit there is clearly much to discuss after the turbulent last 12 months. It's a pretty packed agenda with issues tabled from future student trends to estate rationalisation and sustainability as the higher education sector gets to grips with the post Covid-world we are all now living in.
There are a number of sessions I am looking forward to taking part in but one in particular reflects a significant proportion of work we are involved with at RLB and covers a really relevant issue: 'Don't Demolish, Re-Use – How to Make an Impact With What Already Exists' which is being hosted by Sheppard Robson Architects LLP.
We have been involved with some superb projects working with estates directors on some quite challenging schemes where although a new build might have been an obvious choice, further enlarging the size of the estate with its associated maintenance and carbon costs, was not the right solution. Sometimes these refurbishment projects don't get quite the same media attention that new builds attract although the innovation and work involved is equally impressive and often involves leading-edge sustainability practices and estate management.
There are some great examples such as the award winning Kingston University, Knights Park – School of Art. This typical 70's building was refurbished to provide flexible studio space for fine art, fashion, graphic design and illustration including 2D and 3D workshops, print making facilities, photography studios, digital media workshops and post-production editing rooms. As well as enhancing the student experience, the refurbishment has delivered on-going energy cost savings and reduced carbon emissions, helping the University deliver on its sustainability goals. The work undertaken resulted in a BREEAM Outstanding rating with the project winning the BREEAM Public Sector Project Post Construction Award in March this year.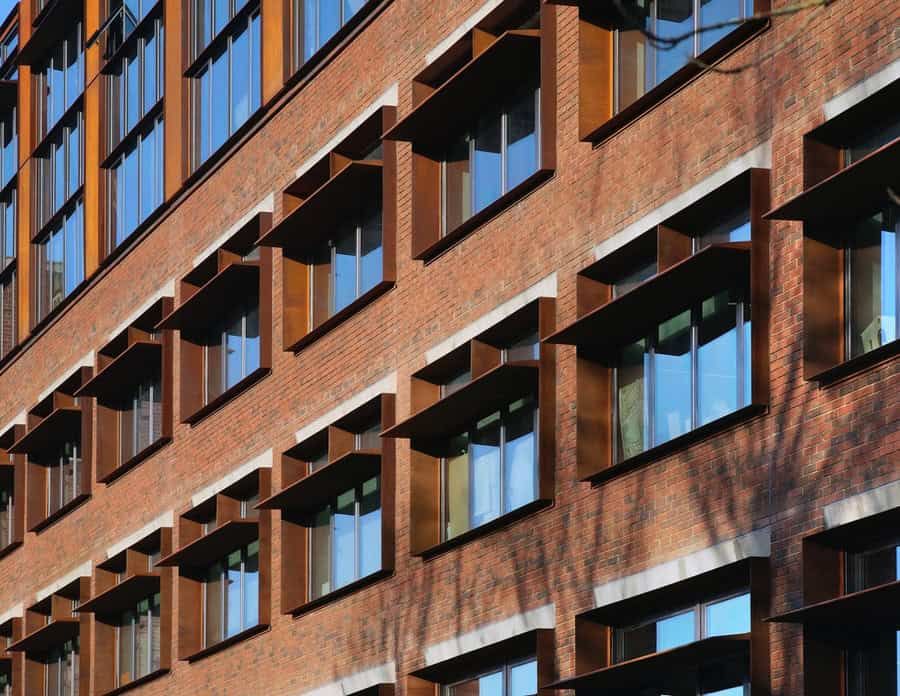 The University of Hull's refit of an old chemical engineering building to house its world renowned Energy & Environment Institute is another case in point. This achieved a SKA Gold rating for sustainability, the first for any building in the region.
Re-purposing older buildings may well be a challenge, particularly when you are dealing with listed structures where today's priorities to facilitate blended learning, sophisticated research space or open plan layouts, were never a consideration. However, against a background of rapidly approaching net zero carbon deadlines and constrained maintenance budgets, it is likely that the HE estate will need to get smaller. Recycling existing space to make it more efficient through well designed and delivered refurbishment rather than delivering a new build has the benefit of maintaining the building's embodied carbon and does not increase the overall size of the estate. With the built environment contributing around 40% of the UK's total carbon footprint, this impact shouldn't be underestimated.
Being able to re-use or re-purpose existing facilities may not always be the solution within an estates strategy, but in these budget constrained times with the higher education sector's focus on achieving ambitious net carbon zero targets it has an important part to play.